Whether it's the sounds of footsteps, a racing car or a large-scale battle, immersion will be more realistic than ever
Game Audio Crafted for You
From a single image of your right ear, our machine learning algorithms create your Personalized Head Related Transfer Function (HRTF).

This personalized HRTF represents a mathematical model of how you hear sounds in the real world. The result is game audio sounds crisper. Directional accuracy is significantly improved, and you hear individual sound objects as distinct sounds instead of hearing a clustered audio source.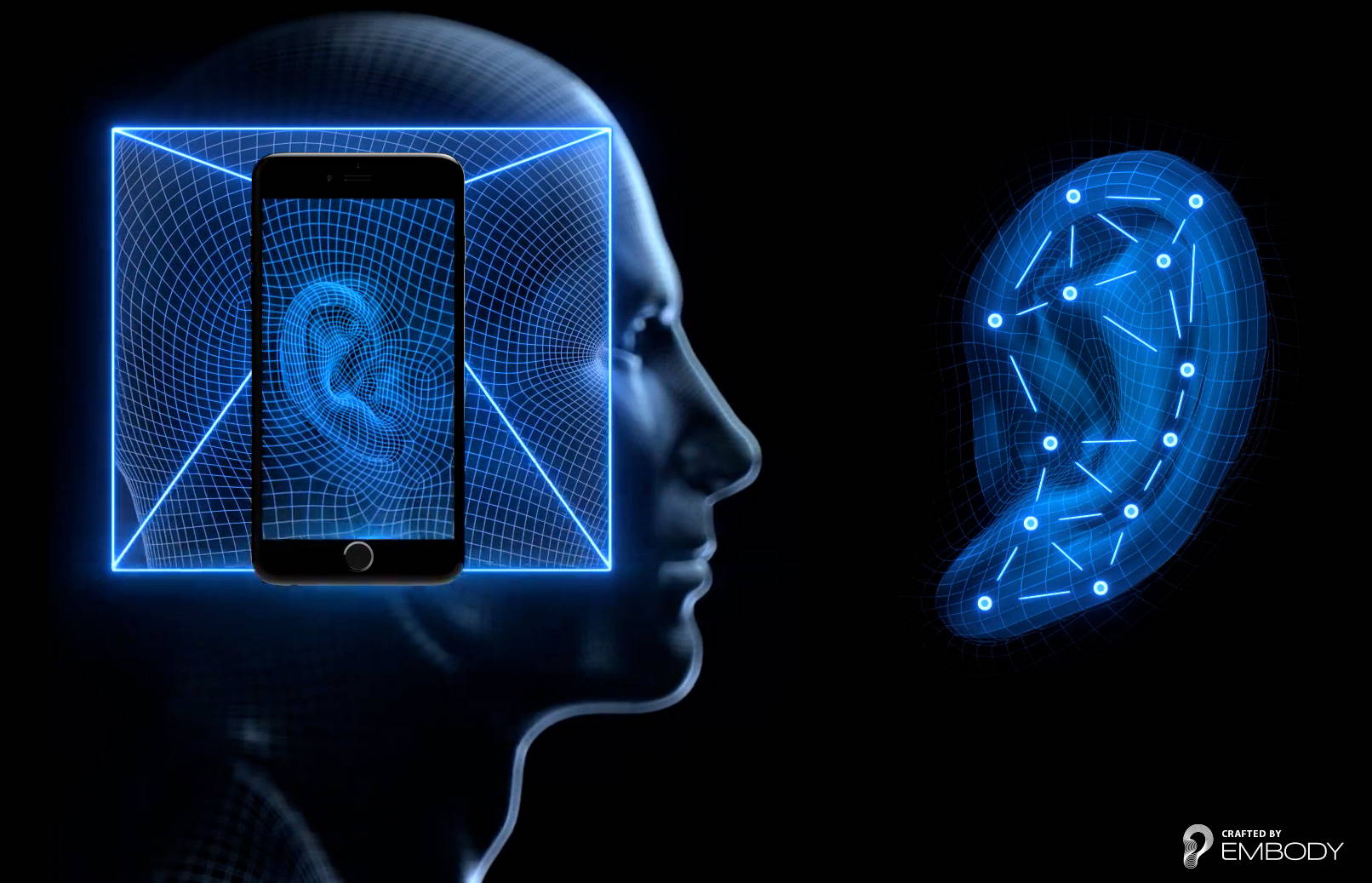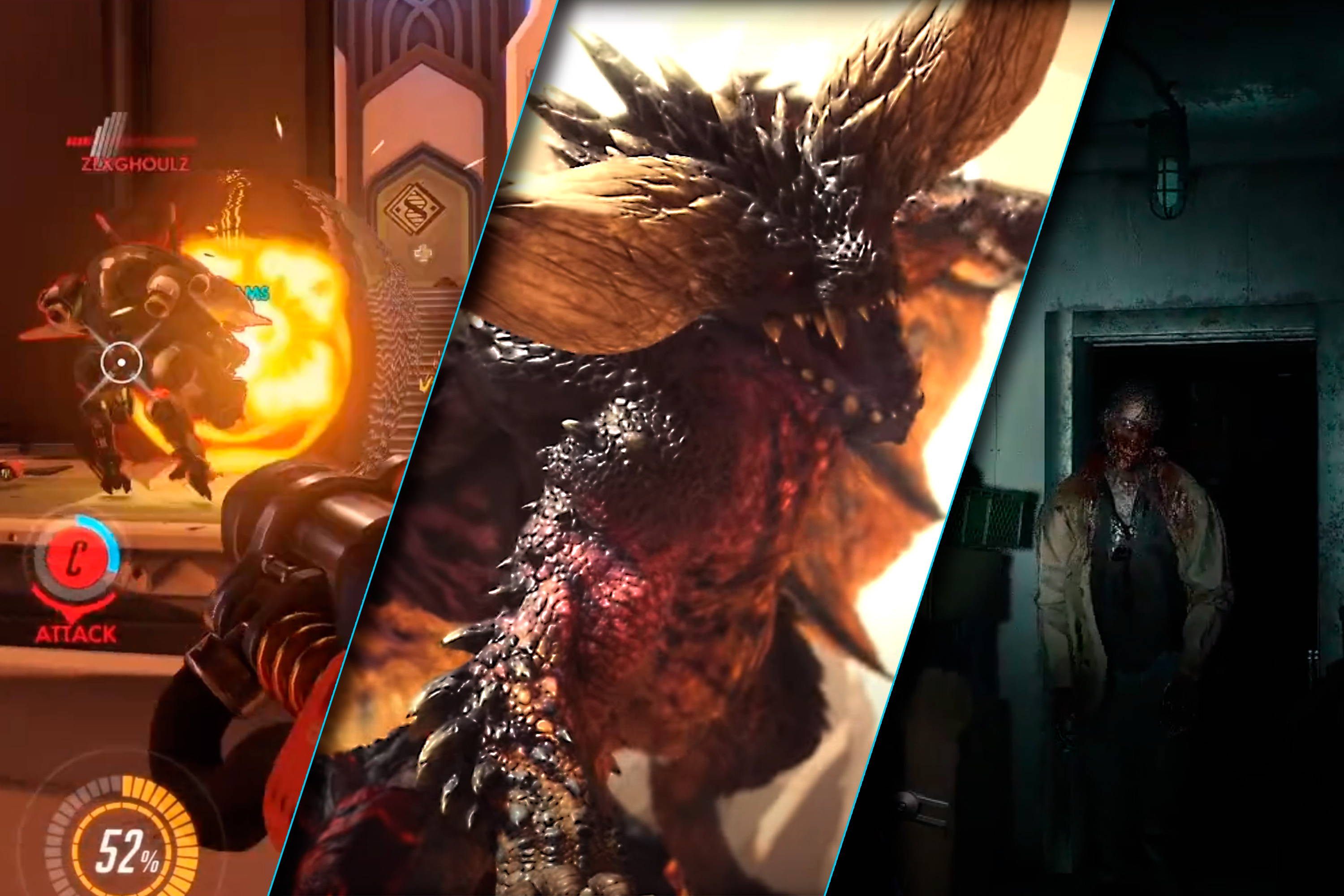 Audio Tactical Advantages
Eliminate your opponents before they hear you! Track your enemy's movement through better audio by hearing footsteps and gunfire.

The relative scale of sound is preserved--feel the roar of a massive beast towering over you or the menacing rumble of a HEMI engine under the hood.

Hear the distinct groans of multiple zombies slithering after you instead of the combined moans sounding like a muddled mass of audio coming from a single zombie.

Real & Immersive Experience
Immerse makes the scene of an ax being swung past your right ear, feel, and sound so real that you find yourself physically ducking to get out of the way. Walk into a vast wilderness, Immerse ensures you will feel the vastness of the scene. Sensations like these draw you deeper into the game.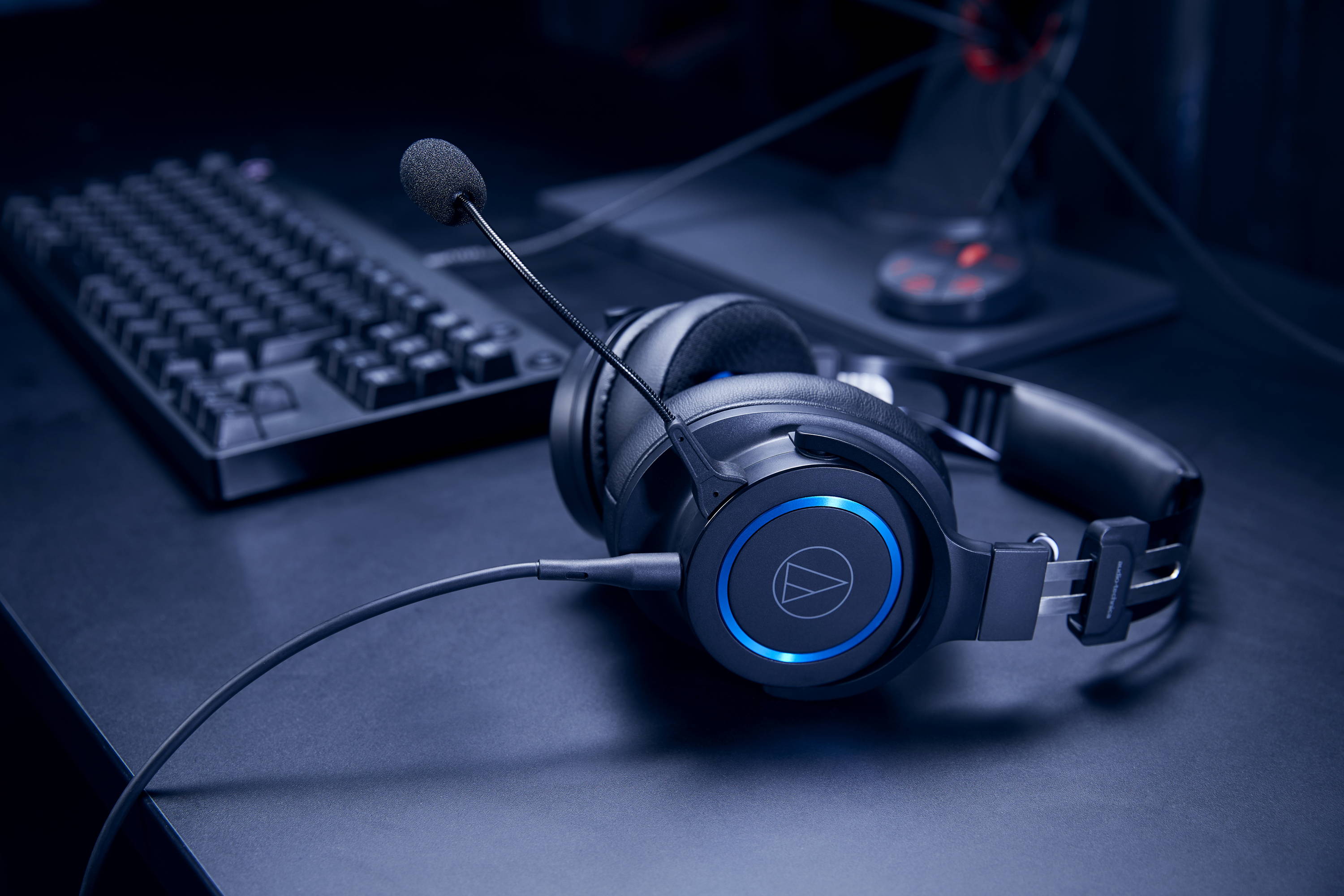 Optimized for Audio-Technica Gaming Headsets
Immerse paired with an Audio-Technica headset's faithful reproduction of sound gives you an edge over your opponents. Put on your Audio-Technica headset and bring the power of Immerse to your gameplay.

Immerse is optimized for the following Audio-Technica headsets:
ATH-G1, ATH-G1WL, ATH-AG1x, ATH-ADG1x, ATH-PG1, and the ATH-PDG1.

Leading the Evolution of Game Audio
Three benefits deliver the missing piece needed for full immersion. Game audio is transformed to align with what you see on your screen. The result is your brain believes the scene is more real. Get ready for deep-immersion.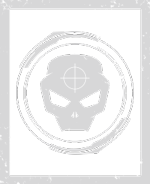 Directional Sound Accuracy
Hear the exact location of audio cues such as footsteps and reload sounds before your enemy hears you.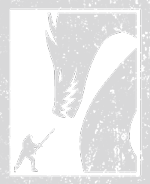 Relative Audio Scale
Feel the roar of a draconian god towering over you or the menacing rumble of a HEMI engine under the hood.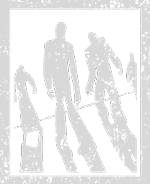 Sound Separation
Identify the distinct groans of multiple zombies slithering after you instead of the combined moans sounding like one muddied sound.
Turn your ears into Lethal Weapons with Immerse
Oops! There was an issue sending the email. Please contact support@embodyvr.co if you continue facing this issue.
Please enter a valid email
Game on! Check your email for the Immerse Software Download Instructions and get the Immerse advantage!
Find the plan that's right for you
Compatible with Windows 10
Experience Your Favorite Games with Personalized Spatial Audio
Compatible with All PC Games
"Using AI it produces sound that is perfectly matched to your ears! This technology is amazing!"
Checkout Repuchin, Nora Rengo Pro Streamer, play Dead by Daylight using Immerse

with Audio-Technica



Plug 'n Play Setup
Watch our setup video to quickly and easily get started using Immerse.

Minimum system requirements for Immerse:
Processor: Intel® Core™ 2 Duo or AMD Phenom™ X3
Memory: 2 GB RAM
DirectX: Version 9.0c
Storage: 100 MB available space
Operating system: Windows 10

For more information visit our Frequently Asked Questions
Customize your profile
Profile Select: Add multiple users and switch users in real-time to get your personalized audio.
Headset Select: Pick your headset from the menu to get the best experience.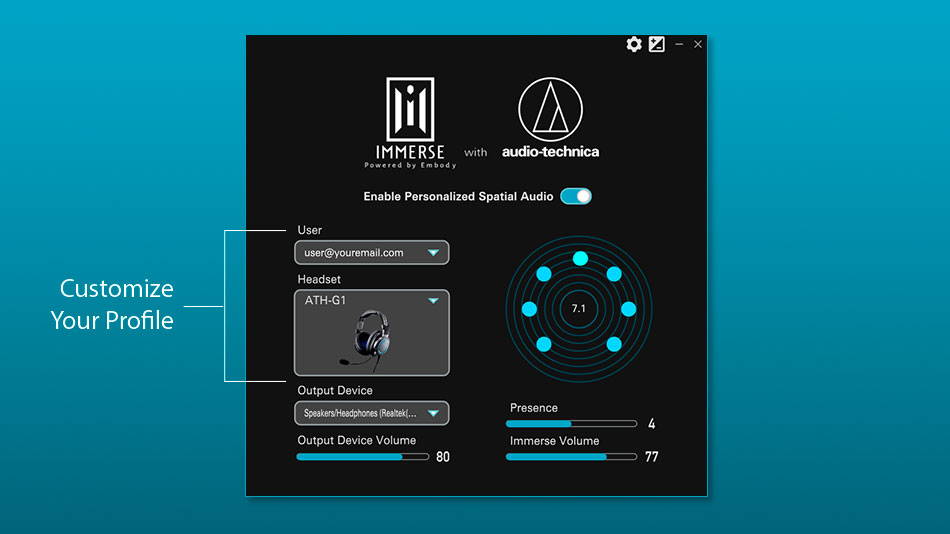 Visualize and Control Your Sound Field
Sound Wheel: Visualize the game sounds to get confirmation on the exact location of your enemy - even the ones far away.
Presence: Bring your sound field closer or move it further away depending on the game.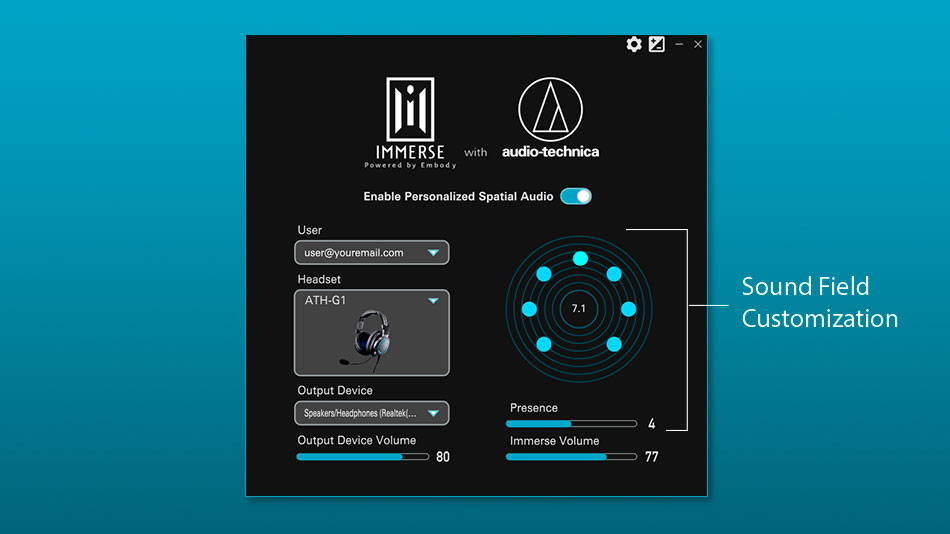 Turn on the Immerse Advantage
Immerse Quick Toggle: Quickly enable Immerse Personalized Spatial Audio for gaming or disable Immerse for standard audio.
Volume Controls: Immerse gives you the flexibility to set the Immerse Volume and Output Device Volume (master volume) separately to get the best experience.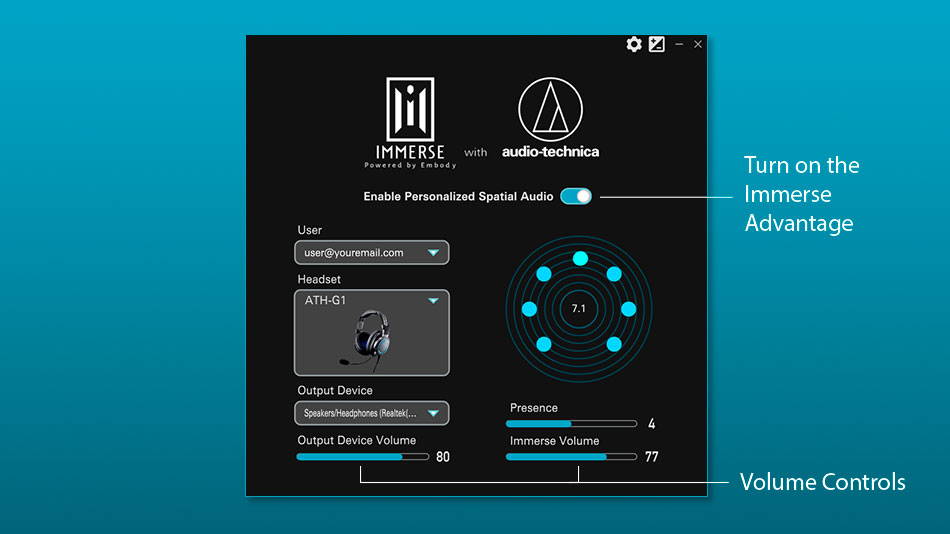 MiniMode Overlay
MiniMode Toggle: MiniMode UI gives you quick access to all essential controls in the Immerse software.
MiniMode Lock: Position Lock the UI and Immerse window will work as an overlay on your gameplay screen.